Concepts
Our café will showcase the relaxed, northern beaches café culture with a twist of Japanese inspired aspects of tea, food and lifestyle products.
"MONAKA"
Monaka briefly translates to "MONA" – from our beautiful suburb Mona Vale and "KA" being a Japanese character for home or family.
Also, come from Japanese traditional sweets, called MONAKA.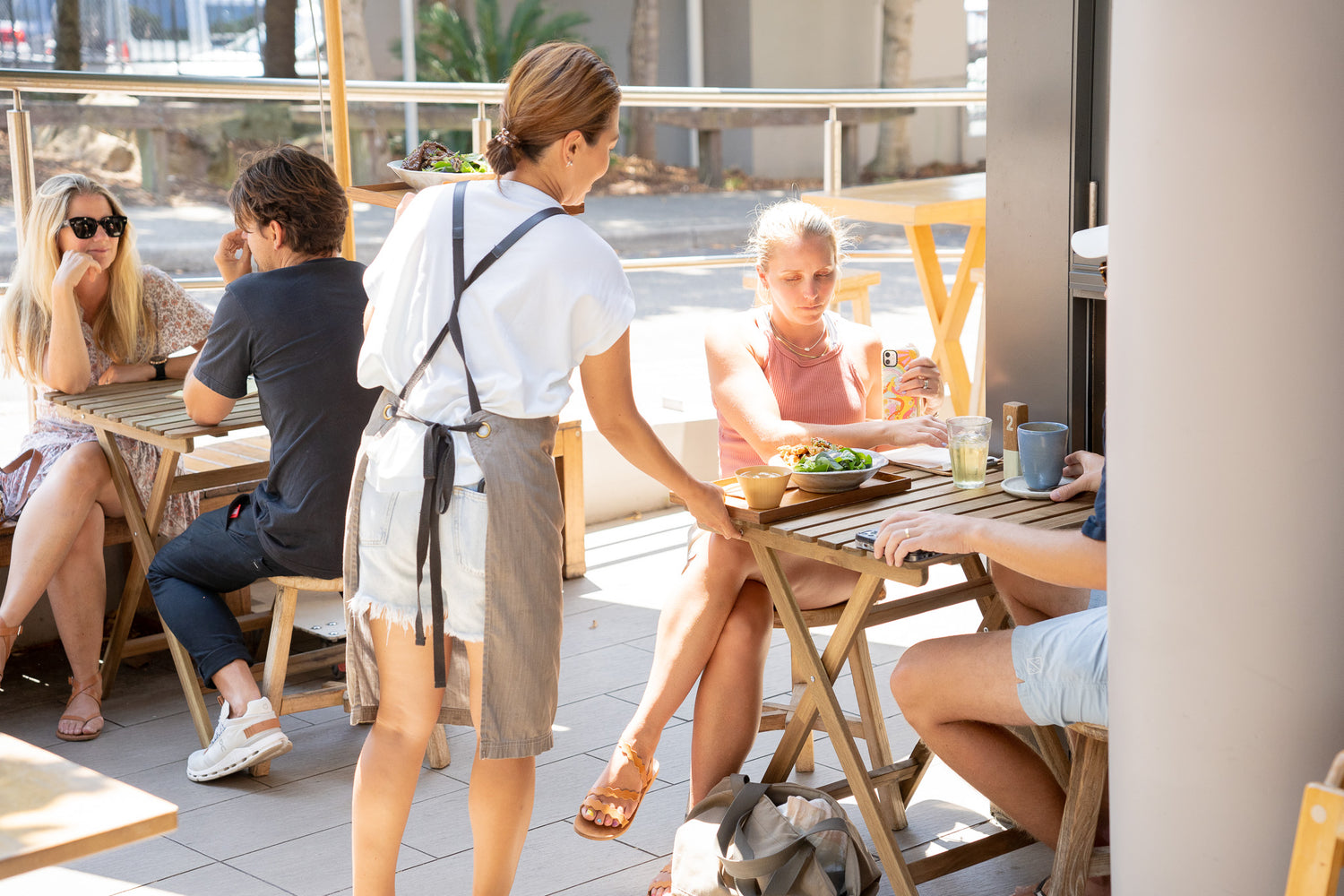 Our team
The Monaka team incorporates many experienced members with various hospitality backgrounds in hope to provide a welcoming and enjoyable experience with every visit.
Fuminori Bun Fukuda - Director

Bun has an abundance of experience in the hospitality world. His professionalism comes from his various work opportunities both within Australia as well as most of his starting jobs and training in Japan.

Bun has experience working in various styles of work places from Traditional Japanese course meal restaurants to well known northern beaches classics such as the well renowned "Pilu" at fresh water as well as his most recent work as the Head chef at "The Boathouse Group" cafes and Moby Dicks function venues.

Eriko (Ellie) Fukuda – Owner/Chef

Eri comes from a family with generations of café or restaurant owners in Japan. Eri is a graduate of a top culinary school in japan and has had plenty of experience in restaurants including some well renowned 3 hats restaurants in Japan.

In Australia Eri has taught Italian cooking classes to various students for many years.

Tea and Coffee, Drinks

Monaka, being a Japanese inspired café will collaborate with a Japanese based company norm tea house for their Japanese tea brands. This collaboration allows us to showcase various traditional Japanese teas sourced directly from Japanese farmers to the Australian public. Monaka will also collaborate with SINGLE ORIGIN coffee roasters. Not only will we have an elegant house blend for coffees enjoyed with milk, but we will also have a rotation of seasonal 'single origin' beans for those who enjoy black or espresso coffees. Smoothies, milkshakes and other cold drinks will also be served.